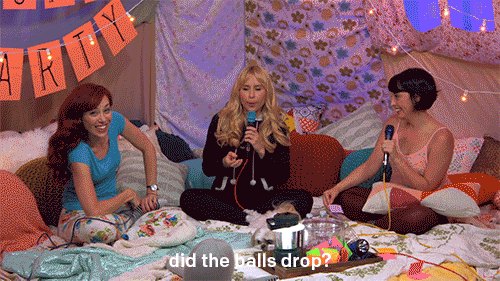 Girls want to have fun, be it in a dressed up way or a casual way. But the best fun happens when you're on a sleepover at your friend's place. And what's required to get that fun? Bewildered already? Here are some product ideas that will make your slumber party a successful one and ease you with ideas.
1) The Outfit!
Onesies are just so perfect for a sleepover. Imagine your friends and you pairing up with these super-cool
onesies for girls
. Just fetch a few of them and plan a sleepover right! You can shop these 
here
 and get the right ones chosen for you.
2) Your sleepover mystic mask!
3) The right feet!
Plush slippers definitely completes that slumber party look. You can pair these with either pyjamas or onesie and you'll be good to go. Get a hand on these and rock that party. 
Shop
 here.
4) Your hop-hop Bed/Comforter!
You definitely need space for you and your friends to chill properly. And with something quirky, it'll be a fantastic idea. You can even add a bean bag if you still have enough space available. You can
shop
it here.
5) The Cushion-Quilt set
The cushion-quilt set will fill up all the missing bits to your party. It'll redefine your sleeping comfort and habits and introduce all the softness to your sleepover. It is available at Mango People and you can 
shop
 it here.