Back in 2004, India experienced Stand Up Comedy for the first time as "The Great Indian Comedy Show" and "The Great Indian Laughter Challenge" came on air. All of a sudden, masses of India realised that Sitcoms weren't the only format of mainstream comedy. People tasted comedy in its most raw and natural form hearing out views on day-to-day topics that people could relate to.
However, in the last 3 years, comedy in India has undergone a tremendous makeover, bringing new formats and content that hits closer home than most others. While Kapil Sharma and Raju Srivastava were the pioneers of this game, sharing experiences of an earthly guy in desi surroundings, the current breed of comic artists are bringing about a revolution by working on content like  feminism, women empowerment, liberalism et al.
Here's a list of Indian stand-up comedians you need to follow ASAP to brighten up your day:
Kanan Gill:One of the front runners in revolutionizing comedy as we know it, this Bangalorean shot to glory with his famous Youtube series "Pretentious Movie Reviews" (imagine it to be like Ghostbusters. These guys take on the worst movies humanly possible, clash with it head on, and slay it with sarcasm, no holds barred). Apart from that, he has been actively involved with a lot of other projects and artists. Click here to follow his channel.
2) Abish Mathew:
The Mallu came on the comedy scene in 2012, and after a stint of stand up acts across the globe, made a name for himself. His witty accounts of Indian experiences abroad among others made him a celebrity over night. Add to that, his collaborations with the likes of AIB, Suresh Menon, Kanan Gill and his very own YT series "Son Of Abish", there has been no looking back for the Quick Gun. Click here to follow his channel.
3) Vir Das:
One of the pioneers of the modern day Indie comedians, before he took on the mantle of being in Bollywood (remember Shaadi ke Side-Effects and Santa-Banta?). But that is still not enough to screw up the fact that he is one of the most popular acts that have walked the land of this country and, his stand-up acts happen to be among the first ones that set the tone for the others to follow.  Click here to follow his channel on Youtube.
4) Biswa Kalyan Rath:
Watched Pretentious Movies Reviews yet? If you have, or if you haven't, he's that malnourished, tribal looking, engineering nerd kind of a guy sitting next to Kanan Gill. But don't let his appearance fool you into thinking he's a nerd. Follow a few of his stand up acts until you realise, he is that nasty kid we've all had in our school and class everyone has sympathy and mercy at, but he happens to be the one who wouldn't stop once he gets into his comic groove. Click here to follow his channel.
5) Kenny Sebastian:
Raised in a defence family, this Mallu hit it out the park since his first ever comedy act. One of the most confident chaps you'll see in the trade, he has views on everything, from a bucket bath to KV schools and how he loves stoners. And while you're at it, don't forget to go through his parodies and covers. Click here to follow his channel.
6) Zakir Khan:
For all you posh guys who can't think English jokes are so much cooler and sassier than Hindi ones, this is your act to follow. A hardcore desi guy from Indore who did his graduation from DU, he has innumerable experiences to share as an earthly guy coming to terms with the "classier city folk", and everyday accounts of a youngster in a middle-class family. This guy has been killing it with his in-the-face delivery that will leave you laughing your guts out. Click here to follow his channel.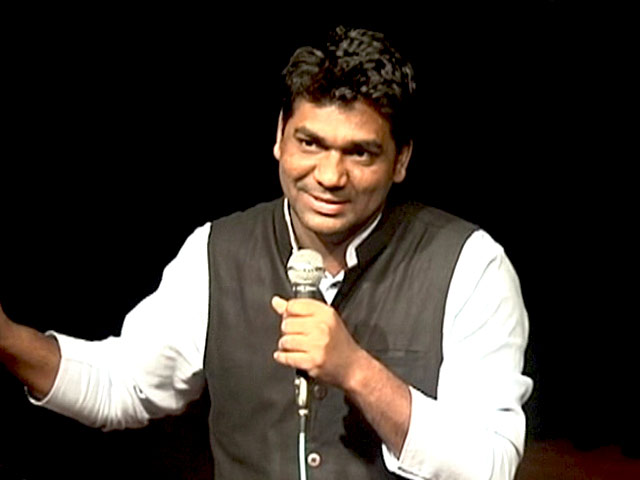 With such plethora of talent coming through, India currently has tremendous talent coming in this field, and it is only a matter of time before the current and the budding comedians get India recognition on a global level.
And don't forget to like, comment and share this post.
Meanwhile, stay hooked to the blog and don't forget to shop at Mango People.
Featured Image Source: https://boozebrain.files.wordpress.com/2011/05/56434-ever_wanted_try_stand_up_comedy1.jpg)